Disclosure
This post may contain Affiliate links. This means I may get a commission if you purchase, try, signup or visit by clicking on my links at no additional cost to you. Please read the Disclaimer Policy to know more.
A good design can set your business apart
Did you know your design can help boost your business? Yes, good design is good business. In fact it can set your business apart. It can enhance, create awareness and build consumer trust. All this without even speaking a word.
Your design can do all that and more! So, what have you been waiting for? Are you interested in designing or making a good design. In this post, I will provide tools you may use and information to assist you in your journey. Don't worry you do not need to be a designer or even go to school to become one.
Thanks to technology and amazing brands, design is just a click away.
Canva and Adobe Creative Cloud
If you are a YouTuber, Blogger, Entrepreneur, Publisher, Designer, Creator, Artist or any other social media person, you will have to use or incorporate design. There are many options available at your disposal, I will focus on Canva and Adobe Creative Cloud.
Let's take a look at the Canva platform with the screenshot below: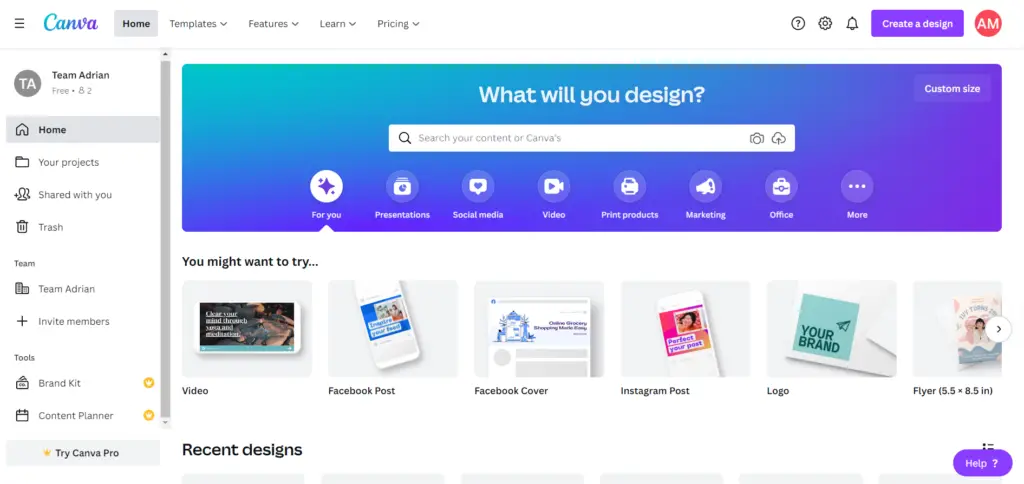 As noted in the screenshot above, the Canva platform has almost everything visible for a quick start. This is extremely helpful if you are a beginner and you do not need any prior knowledge. The icons, features, content and usability is clearly marked. I like the heading: What will you design?
There are two menus. One runs horizontal and the other vertical on the left bar
Looking at the image below, you can see how versatile the brand kit is
Using Canva allows you to quickly design, re-design, modify or adapt to your needs. All this without a design degree or any prior qualification. They say a picture speaks a 1000 words, in the example below, notice the same cupcake with different backgrounds, text, images and accessories.
I hope the above visuals give you a sense of comfort that you do not need any prior knowledge. I am using Canva and it is very friendly.
Logo designs
I want to briefly talk about logo designs. Most people shy away from logo designs as they do not know where to start. If you want to create a simple logo for your school, artwork, project, this is a great starting point. Maybe you want to start somewhere to get a visual and perhaps looking at that design, you are willing to approach a designer to customize or create something unique.
Wedding options
This is another example of its versatility. We have all been there. Perhaps, someone in our family is getting married. What do you do? Your looking online for designs, ideas, options, people to call. Thinking of themes to start your journey. Look no further Canva offers you wedding invitation templates.
If you like to work with great brands join Shareasale, an affiliate marketing platform.

Incfile helps you setup and manage your business from nonprofit, corporation to information by state and many more.
You may also read: Are you patient with your business? to understand that patience for people and businesses are vital.
Special mention
I would also like to share with you that I use InMotion Hosting as my hosting provider and am so happy with my experience. The services are exceptional, customer response time is 24/7 around the clock no matter where you are. They offer great packages and options to choose from. Please click on the link or the images below.
Adobe
Adobe provides you an exceptional digital experience. The beauty of Adobe: it has an array of products and services that is perfect for the design and business experience.
Adobe Creative Cloud
Adobe Creative Cloud provides creative tools to unleash your creativity and imagination. Whether your a student, designer, presenter or artist it has something for all wrapped with many tools you can find. In your membership you get tutorials, updates and free templates. Adobe Creative Cloud even provides savings for students and teachers. Click on the images below to know more.
Adobe Photoshop, Lightroom and XD
Adobe photoshop enables you to create beautiful graphics and artwork. This is a necessity for any creator or artist. Adobe XD creates stunning UI/UX designs. If your a creator, Adobe Lightroom will empower you to make phenomenal photos from professionals to creators. I have detailed three images showing haze adjustment, editing on your tablet, laptop, mobile, or simply going for that rustic feel with black and white tones. Click on the images below to know more.
Adobe Acrobat
I am sure you would have come across a PDF file. You can manage your PDF's with Adobe Acrobat as part of the Creative Cloud. This is exceptional as it enables you to connect to your documents and PDF's. I use it for business, it is amazing to fill, send documents and sign electronically without printing. As a business you save paper and can save your documents electronically. Perfect for combining, reducing file sizes or adding comments. Click on the image below to know more.
Adobe Stock
Adobe Stock provides you with high-resolution, royalty free, stock assets. This will help you enhance your creative project. Click on the image below to get 10 free Adobe Stocks images.
As with both Adobe and Canva, they offer a free trial. Try it out and find out what works for you. I wish you the best in your business and your designs. Keep your creativity alive and remember your design is your business.
Kindly provide your feedback on what you like and what you want to read. I look forward to the next post. Thank you for your support.
Visit itsonlyhoney.com to learn about what we do. We are a small business in Winnipeg, Manitoba – Canada. Please leave a comment, subscribe to our newsletter and follow our social media.
Sign up for our newsletter by clicking on the link or use the QR code.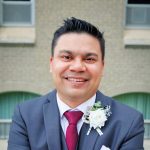 About the Author: 
Adrian Menezes is the Founder, President & CEO of IT'S ONLY HONEY INC., which provides management consultancy and helps people and businesses to achieve more. Adrian is a strategic expert, who loves to counsel clients and above all is passionate about sharing his business tips. Our mission is to create a service to inspire, empower and connect people to achieve more. He also practices as an Immigration consultant in his other business AJM Canadian Immigration & Citizenship Services Inc., where he helps people and businesses achieve their Canadian Immigration & Citizenship needs.