Vision
To be recognized as a small business providing value
Mission
Share business tools for people and businesses to be efficient and effective
Values
Simplicity
Responsibility
Commitment
About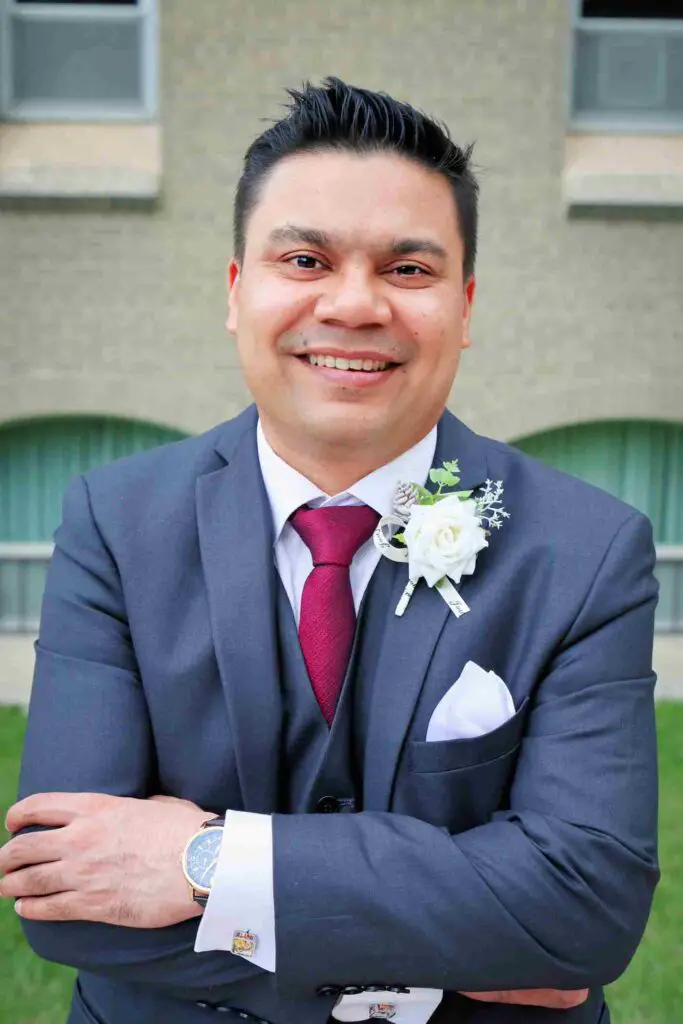 My name is Adrian James Menezes, Founder, President & CEO of IT'S ONLY HONEY INC.
IT'S ONLY HONEY INC., is a management consultancy that provides virtual consulting, strategic options, e-books to guide you on your journey and is the author of IT'S ONLY HONEY blog: sharing business tips and the how-to, be efficient and effective for your business.
I started my career in the hospitality industry working for a 5 star hotel in the Front office. This allowed me to meet many famous personnel and celebrities on the other side of the desk. I knew this was not my life as the hours were long and the pay just covers the bills. Post this experience, I got an opportunity to work for an organization that was well diversified. It gave me the tools that I did not know I have. From opening companies, preparing memorandum's, drafting power of attorney's and submitting bids for business prospects. Indeed, it allowed me to see my potential and find a new path in my young career.
I created my corporation to assist you. When I wanted to start my business, I had to look up the legality, the how, why, who, where… It's a question we all face, to find a cost effective solution, in a simple manner, without reading 100's of pages, without having a law degree and without spending hours on the internet or other sources finding a simple solution.
My Career
I obtained an opportunity to work with an amazing team. This allowed me to travel, live and work remotely in some of these countries. Philippines, Egypt, Saudi Arabia, South Korea, Japan, Sri Lanka, Indonesia, Cayman Islands, Mauritius, India, Australia while based in Dubai. I got an outstanding opportunity as I got paid to travel, live in 5 star hotels, travel business class, have a corporate credit card and hold many titles like Manager – Operations, General Manager, Country Manager, Admin Manager. This experience was definitely once in a lifetime that allowed me to: incorporate businesses, open offshore bank accounts in Mauritius, Cayman Islands and Virgin Islands. I negotiated multi-million dollar contracts, hired staff and met with Consulates, Head of Missions and Project Directors.
In March of 2016, I left Dubai, and came to Winnipeg, MB, Canada to continue my studies. I graduated with a Post Degree Diploma in Project Management and Management Certificate. It was not easy with my desire to further my education and enhance my skills. I got to write case studies, research and prepare assignments after a 11 year break from the workforce. This would be an intense yet rewarding experience in my career which I would come to know as you read on.
My Opportunities
Post my graduation, I got to complete a co-op with an Aerospace & Defense organization. I can never forget some amazing memories. In fact, it was on my last day that the person in-charge gave me a full-time permanent position in the same company as a Project Coordinator. Little did I know, how my journey would take me. Shortly, I got promoted to a Project Manager and a subsequent promotion to a Program Manager. Thereafter, I was heading my department along with being part of the Executive Team.
This was just the beginning as I got the opportunity to submit multi-million dollar bids and review contracts. Firstly, I managed programs for Tier 1 Aerospace organizations such as Airbus, Boeing, Bombardier, Magellan, Stelia North America. Secondly, I also got to support the defense sector like DND, DOD, GDLS. This position allowed me to contribute to the economic development of Canada which I am truly proud to say. Thirdly, I represented the organization for high-level meetings with Manitoba Aerospace, Trade Commission, Manitoba Aerospace Research & Technology Committee. I always wanted to give back to Canada, the community and recruited students from my alumni to work and intern with me.  
I was even invited to be a guest speaker at The University of Winnipeg and became an instructor. As a result, I taught post graduate students, Strategic Planning and Essential Skills for Managers. I was featured as a success story and appeared on The University of Winnipeg's PACE magazine. Thus, I am keen to continue my consultation through IT'S ONLY HONEY and share my learning with others. 
Other Achievements
My other achievements are securing an opportunity to work with the Government of Canada and obtaining reliability security clearance. I worked with Manitoba's health care system as a Training Coordinator. As a result, I provided training services to the Vaccine Immunization Task Force (VITF). Supporting the Province of Manitoba and Health Services in delivering the largest immunization rollout. Subsequently was entrusted with access to Public Health Information Management System (PHIMS) to enter, review and respond to client's info. During this time I have supported various stakeholders. Some of them are Correctional Service of Canada, Department of Justice, and Regional Health Authorities.  
I enjoy learning along the way from many sectors like Education, Aerospace & Defense, Government, Health, Hospitality and Entrepreneur. Trusted in the most secure sectors with confidential details. Therefore, I look forward for you to put your trust in me in your journey. I have mentored students and provided strategic advice to business leaders. I was even selected as a volunteer for the opening ceremony of the 2017 Canada Summer Games. As a result I love to share my experiences with others.
My Incorporations
In April 2020, I incorporated IT'S ONLY HONEY INC., a management consultancy where I am passionate about sharing business tools for people and businesses. In August 2021, I accomplished another goal is my career by incorporating AJM Canadian Immigration & Citizenship Services Inc., where I provide Canadian Immigration and Citizenship services as a Regulated Canadian Immigration Consultant. I get to share my passion for travel, immigration and citizenship.
I thank you for reading my story and look forward to assist you in your journey.